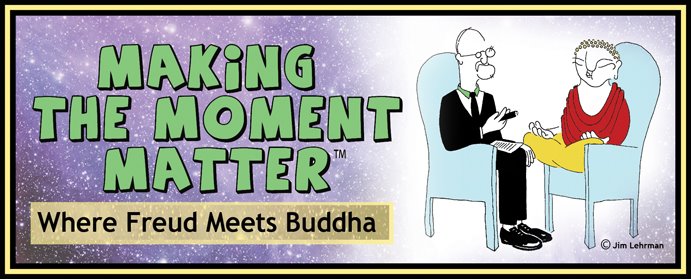 SELF DISCOVERY is a path of inquiry, choice, responsibility and empowerment. While self improvement is a common goal, self discovery is an uncommon path towards reaching that goal. Attention is a primary tool of self discovery, and Jim's approach to working with people on personal, interpersonal, professional, existential, or spiritual issues starts with training in strengthening and managing the resource of attention. The very problems that bring you to Jim become the training ground for development.
Through Making The Moment Matter®, Jim's approach to self-discovery, you are trained in the principles and mechanics of how you organize your experience moment-to-moment. Getting beyond your own psychology is one result of this training. This is why the program often attracts people in the field of psychology.
Jim mostly works with individuals via telephone. New clients inevitably describe their surprise at how present, intimate, deep, and effective the sessions are. The work is practical and experiential. Jim's goals are to help clients take responsibility for their experience in the moment, become free of automatic responses, and ultimately become bigger than anything the universe throws their way.
In general, Making the Moment Matter® works best with people who, while having problems or concerns they want to deal with, are self directed and want to be their own therapist through life's challenges. They value developing a spacious sense of self, clarity of perspective, and a focus towards action.
Phone sessions tend to be 90 minutes to two hours, weekly or every other week. Rates are described on the Rates Page. Clients may opt to visit Jim in person for intensive work and Jim is also available on a per situation basis to travel to your location for training or crisis intervention.